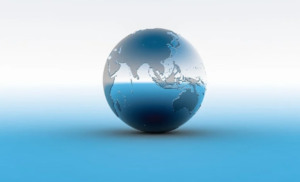 Metal roof construction reduces carbon emissions and increases energy efficiency making metal the number one sustainable roofing material of the 21st century. From a versatile standing seam metal roof equipped with solar panels to innovative "cool roof" technology which saves significant costs for homeowners and businesses, metal roofs lead today's green construction.
Energy Efficiency and Sustainability
As climate change wreaks havoc with extreme weather conditions and increasingly high temperatures, having a roof with energy efficiency and lasting durability becomes a necessity. Homeowners and business owners alike reap the incredible energy-saving benefits of a metal roof. For example, did you know that a standing seam metal roof offers superior insulation? The panels reflect the sun, reducing heat. During the winter, exceptional insulation offers warmth and temperature stability.
Additionally, many metal roofs consist of recycled material. A professionally installed metal roof can even be installed over an older asphalt roof. This reduces waste and labor costs. Metal lasts for half a century or more. When metal needs replacement, a manufacturer can reuse the recycled material. This consistent cycle of sustainability and reusability provides a unique benefit in terms of reducing waste.
Fire Resistance
Unfortunately, wildfires remain a massive problem in the 21st century as droughts and temperature increases lead to more uncontrolled blazes. Home fires cause another swath of harmful fires each year.
A metal roof offers Class A Fire Resistance. The inflammable material withstands wildfires and lightning storms. They might even offer protection during a home fire. The metal provides extra protection for your family and property during any fire. Many home insurance companies give significant discounts to homes with newly installed metal roofing.
Other Benefits of Eco-Construction with Metal
Besides durability, longevity, and sustainability, metal roofs do not deteriorate as quickly as traditional asphalt. For example, termites do not damage metal. Today's special protective coating prevents rust and damage.
Metal withstands hail and high winds. Are you tired of hundreds of asphalt shingles flying off your roof every storm? You won't have to worry about high wind damage with metal.
Install a New Roof with London Eco-Metal
London Eco-Metal provides a wide range of exciting options for today's homeowners and business. We firmly believe everyone deserves the quality and protection of metal. No matter your budget, we promise to find the perfect roofing solution for you. Contact us today for your initial consultation. Our friendly staff will be happy to answer any of your roofing questions. Contact us today.