Testimonials - 2018
For more testimonials / reviews visit our HomeStars or Guild Quality pages.
We had to replace our 30 years old shingle roof and decided to get a metal roof. The salesman was helpful and we signed the contract. The installer was very punctual and professional (sometime unusual for Kingston). We love the product very much and some people in the neighborhood are also making nice comment. Many thanks
We had an extremely positive experience with London Eco - Metals, from the sales rep.- Neil - very knowledge and passionate about the products to the installation crew which were very professional and courteous and they kept the property tidy and clean at the end of each day. We are extremely please with the finish product and definitely would recommend London Eco-Metal to everyone.
We needed a new roof but are not planning on EVER moving. We did research on metal roofs and decided this would be our best option. The service rep and employees were quick and very friendly. The end result was a beautiful hunter green roof. Very satisfied with our purchase.
Love our new steel roof which was installed very professionally even in very cold weather. I think it is a good long-term investment. We would like to suggest it to our neighbours and friends. Go green ...
Received many complements on the new metal roof installed by London Eco-Metal Manufacturing. They provided timely service at a reasonable cost, and the end results displayed the company's passion for perfection. I would highly recommend this company to others!
I had a roof installed by London Eco-Roof n November. Very pleased with the entire process. The salesman, Dave, was knowledgeable and helpful . the installation was done on time and very quickly. The clean up was great.
We are very happy with the metal T18 roof installed by London Eco metal Roofing. Salesperson Cliff Heaney, was very helpful, reliable and a pleasure to work with. Cliff was very attentive to our needs and challenges during the roof installation. The crew worked safely and the installation was completed in a week. I would highly recommend London Eco Metal roofing.
Thank you London Eco. After our shingles lasted a mere 16 years on our house we weighed our options and did the math on the short term pain (metal being more expensive than shingles) vs. the long term gain (never having to do shingles again). We did months of research, read reviews, educated ourselves, attended home shows and then we had at least 15 metal roof company's come to our house for quotes. It was exhausting but worth it!

London Eco was not only one of the better quotes but their guarantee and professionalism was superior as well. Neil (our salesman) knew his stuff inside and out. There was no BS and no unrealistic promises. We couldn't be happier. It looks beautiful
I wanted a metal roof ever since I owned my own home. I wasn't sure I would ever be able to afford it, but I ended up with a little bit of money left over from my parents estate, so I thought I better get it while I could. I called the salesman and he was amazing. He was so friendly and professional that I felt safe. I never had my own home and he made me feel like he really cared even though his job was to sell. His name was John Drapala. The installers were also friendly and professional. I love my roof and I get a lot of compliments on it also. When I left the house after the first day it was on, it looked like the house was standing a little taller and prouder. It is a beautiful roof and I am very happy that I finally got my metal roof.
After decided going with London Eco-Roof, we received great service. First they came to the house with a variety of sample colors to choose from and explained in detail of how the roof is built, with all the benefits it brings. When they started the work, they were done within a few days, no issues, very professional.
HEAD OFFICE & MANUFACTURING FACILITY SOUTHWESTERN ONTARIO
LONDON / DORCHESTER


531 Shaw Road




Dorchester

,

Ontario

, Canada


N0L 1G4



Phone:

519-451-7663


Fax:

519-451-7669


Toll free:

1-855-838-9393


Hours: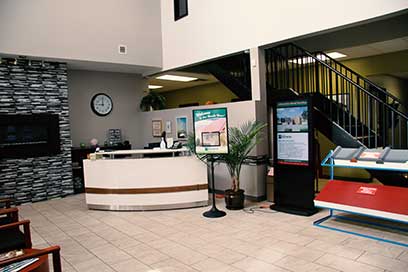 MANUFACTURING FACILITY
EASTERN
ONTARIO
OTTAWA


960 Ch. Burton Road




Vars

,

Ontario

, Canada


K0A 3H0



Phone:

613-443-9393


Fax:

613-443-9399


Toll free:

1-844-778-9393


Hours: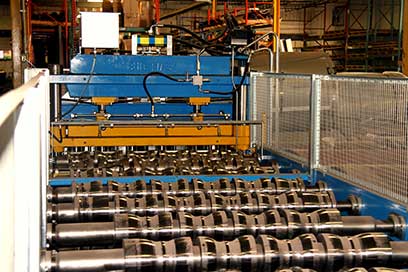 OUR
SHOWROOM
LOCATIONS
LONDON
531 Shaw Road


Dorchester

,

Ontario

, Canada


N0L 1G4



Phone:

519-659-3224


Hours: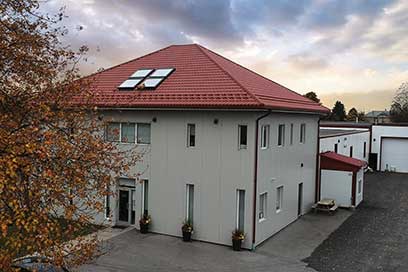 MISSISSAUGA


1759 Britannia Rd. E. Unit #6/7




Mississauga

,

Ontario

, Canada


L4W 4E1



Phone:

905-564-7663


Toll free:

1-833-377-9393


Hours: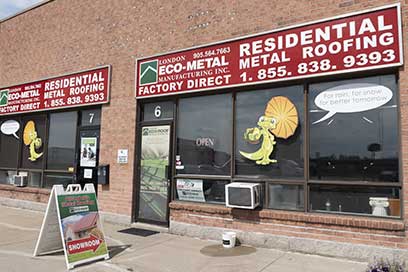 OTTAWA


960 Ch. Burton Road




Vars

,

Ontario

, Canada


K0A 3H0



Phone:

1-613-443-9393


Toll free:

1-844-778-9393


Hours: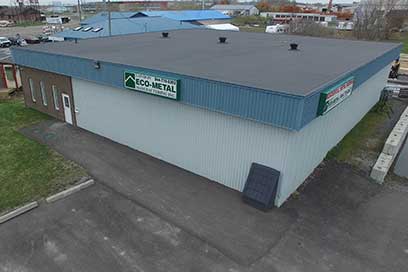 Go Top ↑