Metal Roofing Ottawa Division, By London Eco Metal
Unlike many other cities in Ontario, Ottawa does not rest on Lake Ontario's shores. This can cause the semi-continental climate in our nation's capital city to be unpredictable. The position of Ottawa affects its climate in numerous ways, causing long, hot, humid summers and bitter, snowy winters.
Ottawa's wild weather changes can increase wear and tear on your home's roof. For this reason, many smart Ottawa homeowners are upgrading their home's roofs to metal roofing -a more lasting option when looking to replace a roof.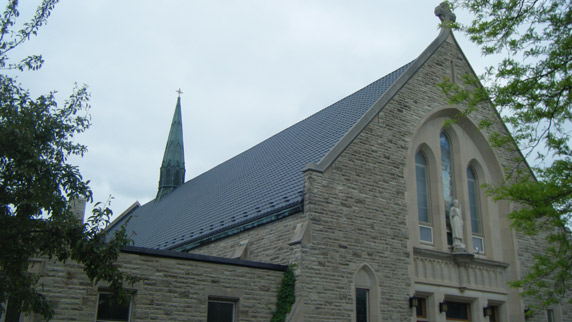 Ottawa and Nepean (West-Ottawa) normally experience higher levels of snow in winter when compared to other large Canadian cities to the south, like Toronto. Ottawa on average sees a depth at least 1 cm of accumulated precipitation on most days of winter and total snowfall normally adds up to 175.4cm over the season - some snowfalls can be as deep as 357cm! With snowfalls as heavy and unpredictable as Ottawa's, this can cause a lot of complications for roofing - especially asphalt and flat roofs which can become vulnerable to ice damming (an ice dam is an ice buildup on roofs of buildings which may cause water damage to the building and contents if the water leaks through the roof). The resulting repairs can get fairly expensive and paying for preventative work like roof snow removal isn't cheap.
With the effects of global warming and climate change, chances are that Ottawa's weather will be seeing more and more snowfall and freezing rain each year. Will your current roof be able to stand up against the unpredictable winters in Ottawa?
It just might be time to invest in your home with an upgrade to metal roofing!
Why Should You Choose Metal Roofing in Ottawa?
There are many benefits to selecting metal roofing for your home in both summer and winter!
In summer, metal roofing keeps your structures warmer. Metal roofs insulate buildings and keep cold air from drafting in. The materials used in metal roofing can directly contribute to lower your heating bills!
Metal roofing can be installed right on top of a previously installed roof which further protects warm air from escaping and cool air from drafting in.
Metal roofs can be installed year round - even in winter! This process is much more complicated than alternative types of roofing.
Metal roofing prevents snow from accumulating on your building. When the weather warms up, snow will slide right off your roof. The metal will also stop ice buildup and protect your gutters and dramatically reduce the possibility of leaking, as metal will stand up to the harsh winter climate without breaking.
If you're looking to upgrade your current roof, make the best choice. Our roof systems uses zinc galvanized cutting-edge technology, while providing a 55 year transferable warranty, and enhancing curb-appeal and lasting value to your property.
London Eco-Metal is family owned and operated, and an industry leader in the manufacturing of quality steel and aluminum roofing for the environmentally conscious consumer. Operating since 2009, thousands of orders small and large, and many years of combined manufacturing and home renovation experience, we already have a great understanding of today's highly competitive business world, and the true needs and desires of homeowners. You can find our work throughout Ottawa, From Westboro and Nepean (West-Ottawa) to Old Ottawa (Ottawa East).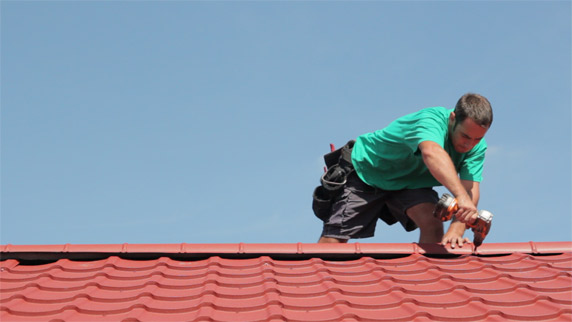 We provide residents of Ottawa and Nepean with a variety of best in class metal roofing solutions including:
Residential Metal Roofing
We offer a wide range of colours and roof profiles allows the matching of the roof to the exterior of the building and its surroundings. The length of the tile panels are cut to an optimal size to eliminate wastage and keep the cost as low as possible.
Agricultural AND Commercial Metal Roofing
From roof and wall assemblies, to flashing and fasteners, we offer a wide range of agricultural and commercial related products. Metal roofing panels weigh less than traditional shingles and in many cases can be applied directly over the old roof, saving removal, disposal fees and a big mess.
DIY Metal Roofing Solutions
ECO-TILE (single panel) the profile intended for the handyman. These smaller panels are easy to transport, handle and install. They are ideal for homes, cottages, sheds, high-pitch roofs, and other applications.
Contact us today with your roofing inquiry and take the first step toward upgrading your home in Ottawa and Nepean!
London Eco Metal - Ottawa Metal Roofing Division:
960 Ch. Burton Road
Vars, Ontario, K0A 3H0
Hours: Monday to Friday
9 AM - 5PM
Phone: 613-443-9393
Fax: 613-443-9393
Toll free: 1-844-778-9393
Email: ottawa@londonecometal.com