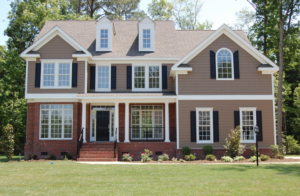 Spring brings long warm days and sunshine. Time to focus on regular roof maintenance, from finding the best roof cleaner and chimney sweeping to checking for structural integrity and any damage from the harsh winter snow. How is your roof doing after the winter cold? What are the top spring roof maintenance tips for this year?
Hire an Inspector
Before you start to worry about issues like water damage or replacing roof tiles, be sure to hire a professional inspector to check your roof. Ideally, you want to do this twice a year to identify any particular problems. They can help you find the best roof cleaner professionals, find any water damage or structural problems, and give you an estimate for any proposed work. The winter can be very hard on your roof. Precipitation, harsh winds, and snow alone can lead to long-term damage. You can contact us today for a quick and easy inspection.
Clean the Gutters
Clean out the gutters of your roof. Over the winter leaves and debris pile up. Clean them out in preparation for the spring rain. Check the eavestroughs and downspouts. If you can't clean them yourself, hire a professional service to clean your roof.
Check for Shingles and Flashing Damage
Check for curling, loose shingles and replace them. Hammer down any popping nails. Look for worn out shingles. Check the skylights, windows, and areas where two slopes of the roof connect. Check the caulking around any flashing. Replace any rusted spots to prevent harsh water damage.
Prevent Water Damage
Yes, water damage can be one of the most problematic issues for your roof. Snow melting and ice dams can cause serious problems. Any roof leaks need immediate attention. Letting leak continue can result in rot and mold buildup. Avoid irreversible damage through regular preventative maintenance this spring.