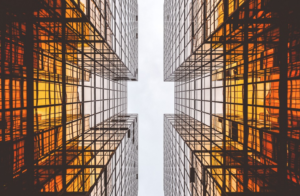 The metal roofing industry boomed in 2018, leading to innovative trends for this upcoming year. From homeowners choosing metal roofing over traditional asphalt roof shingles to solar energy technology adapting to new trends in metal construction, this year will prove to be another great year for sustainability, strength, and durability.
Sustainability
The recent California fire catastrophes and other climate events have pushed savvy homeowners and business owners towards sustainable products that both provide added durability and protection. Metal roof shingles are fireproof, meaning that they will not cause a fire to spread. In fact, many homeowners have chosen metal over traditional wood and other materials to protect their family.
Homeownership Numbers
Although the economy has cooled, many homeowners have decided to stay put in their homes, leading to long-term construction decisions like installing metal roofing and sustainable materials. What this means is that the metal construction business will continue to see an uptick this year, even as actual new home purchases slow.
Homeowners want homes that are more defensible against the elements, like forest fires. Metal provides durability in harsh climates, whether snowstorms, hurricanes, or forest fires. Because metal is not flammable and withstands harsh winds and precipitation, it is quickly becoming the metal of choice for many construction projects. Climate-resistant roofing increasingly becomes the number one issue for homeowners.
Quality Standards
Many regions susceptible to harsh weather conditions continue to increase their quality standards. Be sure to use an experienced roof installation company when installing your metal roofing to avoid construction problems later. A properly installed metal roof should last at least fifty years with little maintenance. If you encounter serious problems earlier than this, contact our roofing professionals about an inspection and roof repair. We will be ready to help you.