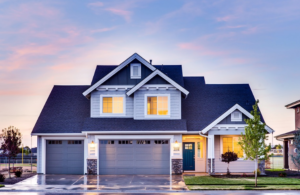 Excited about planning on a big renovation project? Home shows are a great way to find the latest metal roofing prices, great products, and deals on some of the most innovative technology and services. Why should you attend a home show? Let's find out.
One Stop Shopping
Everyone has busy lives. Between work, school, and family, who has the time to find out the best in flooring, metal roofing prices, do-it-yourself products, and more? These conventions have several companies displaying the best innovations, services, and products. Speak with professionals about your particular project.
Save Money
Enjoy the best bargains at a home show. Exhibitors excitedly offer you the best deals on the latest products and services. If you plan on replacing your aging roof with a metal roof or want to use the latest in sustainable construction, you can find a helpful professional to answer your questions, offer pricing advice, and give tips.
Professional Tips
Attend a home show to find out insider tips. Presentations and hands-on displays allow you to really understand how to get your project finished. Talk directly to trusted contractors in your area.
Enjoy Hands-On Interactions
See the latest projects yourself. This is great whether you are remodeling or planning to try something innovative or sustainable for your home. Seeing something in person can help you make an important decision about your renovations. Discover how each product looks and works firsthand.
Check Out the Innovation
Besides speaking to contractors one-on-one and experiencing the latest products yourself, you can discover the latest innovations in construction. For example, find out how you make your home more energy efficient with metal panels or metal roofing.
Fun for the Family
Home shows are more than places to find out the latest in home renovation, metal roofing, and more. Enjoy incredible activities for the whole family. Many home shows include entertainers, music, and delicious snacks. Learn and have fun at the next home show in your area. Contact our professionals today about your exciting new home ren