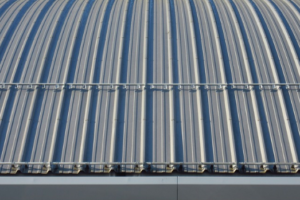 Today's homeowners want the latest innovative and sustainable products for their homes. One of the key ways of saving money, increasing energy efficiency, and increasing the value of your home today is through quality metal roofing. Top metal roof manufacturers provide superior construction and installation, give you decades of everlasting sustainability, protection, and strength.
High Performance
Metal roofs offer much better performance value than traditional asphalt roofing. Trusted metal roofing manufacturers can install your new metal roof over an aging roof. A good installation will result in over fifty years of durable performance. Compare this to traditional asphalt roofs that need constant repair and need replacement every fifteen to twenty years, even more in areas with extreme weather and high winds.
Sustainability and Durability
Look no further than the highest levels of weatherproofing for your home. Metal roofing provides the best defense against water damage and high winds. Enjoy lasting comfort and durability. Most metal roofs are made of recyclable metals. Additionally, you can avoid the waste and costs of removing your old roof by simply installing a new metal roof over your previous roof. Your metal roof will last you over half a century. Metal roofs are 100 percent recyclable.
Unlimited Color and Style
Metal roofing not only provides energy efficiency and protection for your home, but it also comes in a wide array of beautiful colors and styles. Speak with our experienced professionals today about your unique aesthetic tastes. We can find the right metal roofing style that matches your needs and style. Choose from elegant options like Eco-Tile, Bravo, Bingo tiling, and T-18 metal panels.
Energy Efficiency
Finally, your new metal roof will provide you with extra energy efficiency. Choose the right paint color for your climate region. For example, a darker finish can absorb more heat in the harsh winters. Those in warmer climates may opt for lighter colors. Metal roofs can be "cool roofs", protecting your home from the harsh heat of the sun in the summertime.
Enjoy energy efficiency and durability with innovative metal roofing. Contact us today. We can help you find the right metal roofing options for your home.