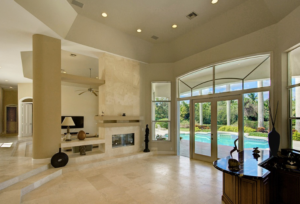 Energy saving homes use the latest innovations to save money and cool the home. One of the more popular roof cooling options is the whole-house ventilation systems. Find out more about the distinct advantages of ventilation in your home.
Four Types of Ventilation Systems
What types of ventilation systems are available for your home? The four most common roof cooling systems are the exhaust system, supply, balanced, and using energy recovery and heat recovery ventilators. Use the best insulation options to truly cool your home and save energy inexpensive air conditioning costs.
Insulation Basics
Where should you insulate your home and why? For the best energy efficiency, you need to insulate your home from the roof to the foundation. Some areas that need extra insulation include unfinished attics, the attic access door, all exterior walls, vented crawl spaces, unheated garages, and band joists. Additionally, you can further seal your home by caulking storm windows, regular windows, and all doors.
Foundation Insulation
While insulating your attic seems like a common issue, it is also important to insulate your foundation. Why? This will keep the below-grade rooms comfortable. Prevent issues like mold and moisture. Minimize any insect infestation or radon infiltration. Contact our experienced professionals about the best options for insulating your foundation.
Basement
Save considerably in energy costs by insulating your basement. Insulation on the exterior can help keep costs down. The additional exterior wall insulation can minimize heat loss and provide extra protection against moisture. Reduce condensation and temperature swings. Interior basement wall insulation is less expensive but also provides many of the same protections.
Want to cool your home? Call us today about how we can help you have a comfortable home this summer. We are ready to help you with our expert advice. Contact our talented professionals today.