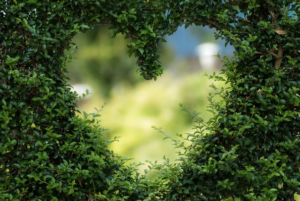 When you need a durable, strong material to protect your home or business look no further than metal roofing. Metal insulated panels provide the best insulation, protection, and energy efficiency. With superior manufacturing and the latest in innovative technology, it's no wonder that today's homeowners and businesses love metal roofs!
Save Up To 45% In Energy Costs
Yes, you read that right. When you choose a metal roof or metal insulated panels for your project, you can save up to 45% in costs. How? Metal roofing offers an energy-efficient and environmentally friendly roofing solution that increases your property value and decreases all heating and cooling costs.
Benefit from the latest in 21st-century green technology:
Cool roofing technology keeps everyone cool in the harsh summer heat
Enjoy warm insulation during cold winter months
Sustainable materials made of recyclables
Environmentally friendly
Lasts for over fifty years with little maintenance
Save your property from wildfire damage with superior Class A fire resistance
Never worry about termites or critters destroying your roof again
Lightweight materials protect structural integrity over time
Mildew and stain resistance
Tax and insurance savings
Wind resistant
An excellent long term investment for every project
As you can see, choosing metal panels for your roof and construction project will save you thousands in replacement costs, operating costs, maintenance, and energy costs. There is no other roofing solution that provides so many incredible benefits every time.
When you have a metal roof professionally installed by London Eco-Metal you are choosing the best in Ontario. We pride ourselves on superior construction and installation. Our friendly experienced staff partners with you to build what you need at an affordable price.
Durability and Strength
At London-Eco Metal we provide a 55-year warranty on all our steel roof products. We use a wide range of strong durable options like Eco-Tile, Bravo, and Bingo. Whether you want a strikingly gorgeous Spanish tile inspired roof or need the best in energy efficient durability for your contemporary home or business, we will provide you with excellent quality and installation done right the first time.
Choose from a wide variety of colors and patterns. No matter the style of your home or business, we provide metal panels for every project:
Residential
Industrial
Agricultural
Architectural
Storage
Medical Facilities
And more
The Best in Green Construction in Ontario
London Eco-Metal provides the best metal roofing solutions in Ontario. When you need an energy-efficient environmental solution for your home or business, call the experts at London Eco-Metal. Contact us today.