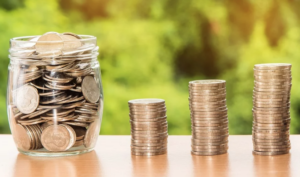 Metal roofing has countless benefits. The metal roofing sheets helps insulate your home during the cold winter months and the hot summers. Enjoy reduced cooling costs and energy efficiency with your new roof. Many of these savings occur because your home will not require additional cooling during more expensive peak demand times. Instead, you can enjoy savings year after year with your cool roof system.
Benefits of a Metal Roof
Your metal roof will provide you with countless benefits. Whether you choose standing seam metal roofing sheets or metal shingles you can count on several incredible benefits:
Lasts fifty years
Low maintenance
Cools house in the summer
Keeps home insulated in the winter
Fire resistant
Durable
Withstands high winds
No rot or mold
No termite worries
Safe during lightning storms
Countless color and style options
Durable during extreme weather like hail or snowstorms
As you can see, your new roof will reduce costs. Avoid the hassle of constant replacement and repair of a traditional asphalt roof. Don't worry about rot, mold, or termites destroying your home. Enjoy security and safety during harsh weather. Your family will be comfortable this summer with cool roof technology.
Your metal roofing system not only cools your home. These roofs have exceptional longevity. In fact, according to a study by the Oak Ridge National Laboratory in California, solar reflective pigment coating had higher solar reflectance, reducing heat levels. With extensive cost, energy, and environmental benefits, cool roofs are the wave of the future.
Contact the roofing professionals at London Eco-Metal to install your custom metal roofing system. Speak with our established team of experts about which roof design works best for your home. Discuss benefits like energy efficiency, savings, and durability. Peruse our extensive array of exciting color, style, and finish options.
Trust London Eco-Metal to install a high-quality metal roof on your home. Our friendly staff will be happy to help you build the home of your dreams. Contact us today.