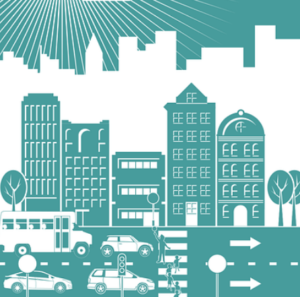 Metal roofing provides homeowners and business owners with a sustainable energy efficient roofing construction for the 21st century. With versatility, numerous roofing colors, and styles adaptable to any building project, metal roofs are the future of construction.
What are the different types of metal roofing systems? Each type varies in style, material, and cost. Copper, for example, usually adds beautiful accents to residential homes while steel or corrugated metal are popular for commercial and industrial areas. These styles have a number of roofing colors and style adaptable to architectural buildings, warehouses, residential homes, commercial buildings, retail, and institutions like universities or churches.
Residential and commercial building use a variety of styles including:
Shingles
Aluminum Roofing
Copper Roof Accents
Steel or Tin Roofing
Corrugated Metal Roof
Meal Slate Roof
Shakes
Zinc Metal Roof
Tile
Standing Seam
Speak with your designer about what style works best for your needs and budget. With so many incredible options, you will be sure to find the perfect type of roof for your building project.
Benefits
Metal roofs have a wide variety of exciting benefits over traditional asphalt roofing. Older homes with traditional roofing require replacement every fifteen years or so. However, a metal roof will last over a century with proper installation from an industry professional and basic maintenance.Metal roofing provides the best energy efficiency on the market. It can also lower overall insurance costs. Both fire-resistant and not susceptible to mold or termites, metal will last for decades to come. For those in areas with extreme weather conditions and hazards like hail, blizzards, wildfires, and even hurricanes, metal roofs will provide much-needed security and safety. This style of roofing withstands heavy snow, as well. When properly installed moisture, precipitation, and ice do not damage the roof. Save additional installation costs when installing a new roof over an older roof.
Contact London Eco-Metal Manufacturing for your roof needs. With decades of experience, you can trust our talented team to provide you with high quality installation and materials. Call us today.