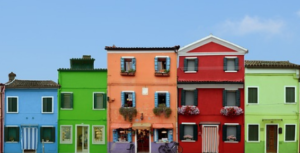 Metal construction remains the most sustainable and energy-efficient option for roofing today. From installing metal roofing sheets quickly to lasting for over half a century, it is no wonder that this has become the wave of the future in both residential and commercial construction. However, you want to avoid these very common mistakes.
Choosing the Wrong Contractor
Mistakes during construction can lead to many serious unnecessary costs and damage. For example, improper installation of metal roofing sheets and panels can cause moisture or damage to occur. This will lessen the lifespan of your roof. How to avoid this? The number one way to avoid any problems is to choose the right contractor. For example, here at London Eco Metal Manufacturing, we pride ourselves on being an industry-leading manufacturer with an impeccable record. Choose the right contractor to avoid costly mistakes.
Using the Wrong Substrate
Your roof should be installed on a solid surface, like plywood or OSB. In some cases, the contractors install the roof over battens. However, this can cause condensation and damage. Use an approved underlayment. Speak with your contractor about using the best substrate.
Installing the Wrong Fasteners
Standard screws lead to leak and damage. Use the correct fasteners designed for your roof. A customized washer seals the opening. This minimizes damage. Follow the manufacturer recommendations. The quality of the fasteners will save you significantly over the years. Don't choose the cheapest fasteners. Instead, spend more to prevent damage later.
Not Calling the Insurance Company
Does your insurance company cover a metal roof? Do you need specific requirements when installing your new roof? Call your insurance company to ensure that they will insure your home. Ask about the policy terms. Be specific about your construction materials and installation.
Leaving Serious Structural Problems
Your roof may have serious structural issues if you make any of these key mistakes:
Leaving too little or too much overhang
Not overlapping the panels
Miscalculating the number of materials
As always, working with a quality company will help you avoid many of these issues. Contact the experts at London Eco-Metal Manufacturing, Inc. We are Ontario's premier fabricator and installer of quality metal roofs. Call our friendly staff today. We will be happy to answer all of your questions. Contact us now.