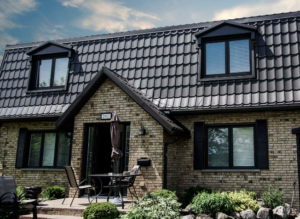 Metal roofing provides additional protection, sustainability, aesthetic elegance, and energy efficiency. However, your metal roofing suppliers and contractors must use best practices for weathertight seams to ensure that you enjoy each of these benefits. Unfortunately, not all contractors spend the time necessary to ensure that your installation runs smoothly. This can cause serious structural and aesthetic issues from misalignment, roof leaks, and serious damage.
Find the Right Contractor
Like most construction, your structure will only be as good as your contractor. Choose a quality seasoned contractor with years of experience. Your metal roof suppliers should give you the best materials possible for your climate and building project. Speak with our talented friendly staff about the specifics of your construction project. We will do our best to meet your needs. Proper management and installation are key during installation. Be sure to hire the right people.
Equipment Needs
The equipment requirements differ depending on the type of project. Be sure that the equipment used is from the right manufacturer and is in top notch shape. The wrong equipment can ruin your metal panels and seams.
Hand Crimper and Electric Seaming
Metal panels are often sealed with metal clips. Speak with your contractor about hand tooling and the seaming process. You may need an electric seamer to finish the job. You will need at least 10 amps and 120 volts to run the equipment. A dedicated electrical circuit is best. Avoid surges by speaking with your contractor about the needs. You also need a 10 gauge minimum cord less than two hundred feet for the best power. Generators cannot provide enough energy to run the electric seamer.
Safety and Cleaning
Installation can be dangerous. Be sure that you choose qualified contractors with years of experience. The electrical seamers are heavy and cause harm. They should be tied off with safety line. Keep unnecessary personnel away from the site. Remove debris and oil from the electric seamer. Check the grease level each day. Add a little grease from a grease gun as needed.
Follow these simple best practices during metal roof installation. Contact our seasoned professionals today about your project. Our friendly staff will answer all of your questions. Call us. We look forward to hearing from you.