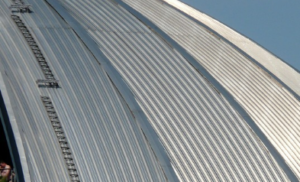 Metal roofing provides you with an attractive long-lasting upgrade to your home. Consider metal roofing pros and cons. For example, metal roofing provides additional energy efficiency and last for half a century. Additionally, metal roofs withstand harsh weather and are flame-resistant. What do you need to know before you install your new metal roof?
Materials
Metal roofs can be made of numerous materials. Each type of metal roofing has its own sets of pros and cons. You will need to consider the material carefully before construction. Some of the most popular metal roofing materials can be:
Tin
Copper
Aluminum
Steel
Zinc
Corrugated Metal Roof Panels
Galvanized steel and aluminum remain the most popular types of metal roofing. Both lightweight and rustproof, aluminum provides a great option for coastal regions. Galvanized steel over an asphalt roof almost eliminates external noise. Galvanized steel withstands denting and damage. Like all metal roofing, steel and aluminum are fire-resistant.
Copper is the costliest option. Copper does not require additional painting and does not rust. Over time copper gains a beautiful classic patina. Most homeowners reserve copper for more ornate aspects of their home. Copper withstands fire, harsh weather, and rusting easily.
Cost
The overall cost of the roof depends on several factors. What time of year will you be installing your roof? What materials have you chosen? How large is your roof? Additionally, you can save considerably by installing your metal roof over an existent asphalt roof. Call us today to discuss how you can save labor costs and build the roof of your dreams.
Versatile Styles
Metal roofing has numerous styles for every taste and budget. You can choose from shingles, single-seam roofing, and other options. We have a wide variety of colors and finishes to match your overall home aesthetic.
Call our seasoned professionals today. We are happy to help you with your roof construction needs. Contact us now.