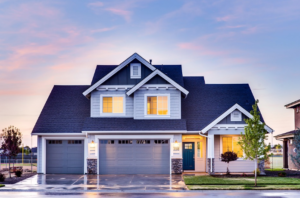 With natural disasters like wildfires and the high flammability of older homes, finding the right fire-resistant roofing materials may save your home and your life. Even in places that are not susceptible to dry climates, older flammable materials provide a substantial risk to homeowners and their families. Metal roofing is resistant to flames and provides extra protection. Let's explore the pros of cons of metal roofing and other materials.
The Basics of Fire Resistance
Fire resistance is based on continuous tests. Looking at the pros and cons of metal tiles? One of the key benefits of metal tiles is that they provide a fire-resistant Class A protection. Class A roof protection means that your metal roof withstands severe fire exposure. This means that your home has extra protection from fire – whether manmade or from a natural disaster. Class B materials are often combustible materials coated in a protective chemical to reduce (but not eliminate) flammability.
The Dangers of Class C
Class C roofing is highly susceptible to fires. Wood shingles and shakes, plywood, and particle board will only survive light fires. Today's safety conscious homeowners will choose much safer innovative materials.
The Power of Metal
Why choose metal? Traditional roofing and construction materials are susceptible to flammable materials. This can be anything from a lightning strike to a stray burning ember in the wind from a forest fire. Protect your home and your family. Reduce damage and save lives. Metal roofing and insulation is non-corrosive. Metal materials can be found in a number of unique styles and colors.
Contact our talented professionals today about your construction needs. We are happy to answer your questions. Enjoy our superior customer service and years of quality experience.