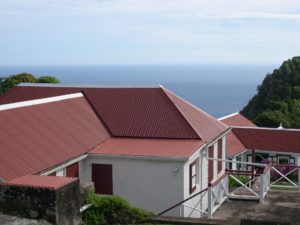 Consider a standing seam metal roof as an energy efficient and attractive option for your home. In the past only traditional roofing materials like cedar shingles or asphalt were available. Now recycled metal roofing is a viable option for many homeowners. It is a durable and long-lasting roof that can last for as long as half a century. While there are many options for metal roofing, the standing seam design remains very popular in both commercial and residential construction.
The Basics
Unlike shingles, the standing seam metal roof has the seams higher than a traditional roof. It is above the level of the roofing. Seams are the weakest place on any roof. Having it higher, instead of being flush-mounted, is a saver option. This gives the type of roof its name – standing. This reduces damage and deterioration due to moisture over the life of the roof. Additionally, there are fewer seams. Homeowners can select almost any color for their roofs.
Components
There are several key components in a standing seam. Hidden seam fasteners connect the panels. Steel or aluminum panels make up the main part of the roof. Pre-formed panels are manufactured in a factory. Those that are considered "site-formed" are made from rolls of metal. The contractors will run the rolls through forming machines. The job of these machines is to essentially cut the individual metal panels that will make up the roof.
Durability
Unlike asphalt roofing, metal roofing is a very durable and long-lasting material. It is energy-efficient and can handle the elements. However, watch for dents caused by inclement weather like hailstorms. Metal roofing also protects against fire in many instances.
Cost
While a metal roof does cost more than traditional asphalt roofing, there are many benefits including long-lasting durability and additional safety from fire. Consider the costs of regular repairs and maintenance for asphalt roofing versus the minimal maintenance costs of metal roofing. Enjoy the benefits of having a metal roof for decades to come.