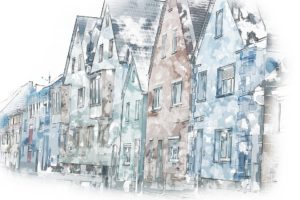 When considering long-term options for your business or home, consider the benefits of Eco-Tile metal roofing. This popular industry solution has a number of distinct benefits over traditional roofing options that can save you time, maintenance, and costs over the course of the buildings lifetime.
Quick Installation
Eco-Tile roofing can be installed relatively quickly. This metal roofing solution is a modular sheet. This innovation means that you save money in installation costs and labor. The quick assembly also means less time for human error, ensuring that you will have the highest quality roof for decades to come. Assembly is simple and cost-effective. In fact, Eco-Tiles are ideal for the experienced do-it-yourself homeowner.
Additionally, homeowners do not have to worry about the costs and labor associated with removing the older damaged roofing. Instead, you can fit the Eco-Tiles directly on the older tiles. Save on labor costs significantly.
 Energy Efficient
Besides being an overall cost-saving and time-saving roofing solution, Eco-Tiles can provide a lightweight option to maintain steady temperatures through sweltering summers and freezing winters. Add extra insulation for rooms that are more susceptible to extreme changes in weather.
Long Lasting
These tiles can last for almost half a century. While at the outset they may cost more than a traditional asphalt roof, building owners do not need to worry about replacing the roof several times over the course of their lifetime. Building owners do not need to worry about inclement weather and extreme weather conditions. However, there are some minor issues with dents that may occur during extreme hail storms. Speak with your contractor about purchasing thicker materials to prevent dents and natural wrinkling. This may be the only roof you will need to purchase during your entire life.
Versatile
Metal roofing is available in a wide variety of colors and styles. A wide variety of colors from red and browns to dark greens and even charcoal can be customized for every building owner's unique tastes. Speak with your contractor about options for windows and other custom structures.
Enjoy the versatility, durability, and beauty of Eco-Tile roofing. It is the ideal roofing solution for any commercial or residential building.