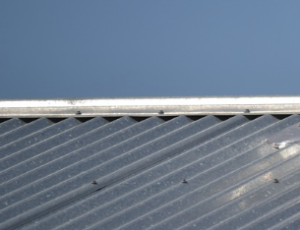 Every homeowner knows that a new roof has substantial costs. Doing extensive research on metal roofing installation can save you thousands. Understand the process and the different types of metal roofing available to you. Make the right decision for your house.
Metal Roofing
What options do you have to choose from? If you are looking for a roof that will last a lifetime, is durable, and flame-resistant, look into metal roofing installation. Metal roofing is an energy-efficient option for savvy homeowners. Newer metal roof options include shingles, tiling, and shakes that look just like traditional asphalt roofing. Installing a metal roof costs more initially than a traditional asphalt roof, but you will not have to replace a roof again for over fifty years. Speak with a professional contractor about your metal roofing options.
Metal roofs come with many options, and in any color you can imagine. They can be sold in panels or tiles. The panels come up to twenty feet long, joined by standing seams. These prevent water damage. Besides the traditional standing seam option, a metal roof can also mimic slate and wood shakes.
The durability of metal roofs includes being both flame and rot resistant. In fact, a metal roof is an excellent option for areas with extreme weather like cold winters or strong winds. They last years longer than traditional asphalt shingles in similar environments.
A Green Option
Metal roofs are recyclable and often are made of recyclable materials. Their energy efficiency is maximized by choosing the correct color for the roof. Speak with your roofing contractor about the best options for your metal roof. Speak with your roofing installation specialist today about the benefits of installing a metal roof.