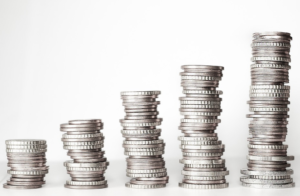 How much does installing a new roof cost? Take into account various costs like the metal roofing price per sheet or whether you are installing over an older roof. Let's find out more about some of the key costs of installing a metal roof.
Metal Roof Pricing
The general cost of metal roofing has several key factors. The materials you choose will determine the cost, for example, the metal roofing price per sheet of galvanized. Take into account other pricing like labor and whether you need to remove an older roof. Metal roofs can often be placed on top of an older roof, saving considerably on costs.
Metal roofs can last for half a century or more, which means that this will most likely be the only roof that you will ever have to install. Compared to traditional asphalt roofing, metal roofing is relatively low maintenance and withstand harsh environments. While the cost of a metal roof can be around sixteen thousand dollars, taking into account the longevity and durability should be kept in mind.
Materials
Different types of metal roofing have different costs. There are also options like installing metal shakes, tiles, or shingles. Your roofing contractor can help you find the look and style that is right for your home. Copper roofing is the most luxurious of the options and is often reserved for accents or high-end homes. Most homeowners opt for options like aluminum or galvanized steel, which is the most affordable option.
Warranty
What other costs do you need to consider? Check with your metal roofing contractor about the included warranty. The roof warranty is worth the extra costs in the long-term.
Finding a Roof Contractor
Ask for an estimate when you speak with your roofing contractor. Review their experience and see if you can speak to former customers. Look at their work on other homes. Check their certifications and license according to your region's requirements. Don't forget to review any building permits you might need. Call us today for an estimate for your roofing needs.