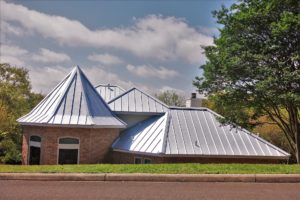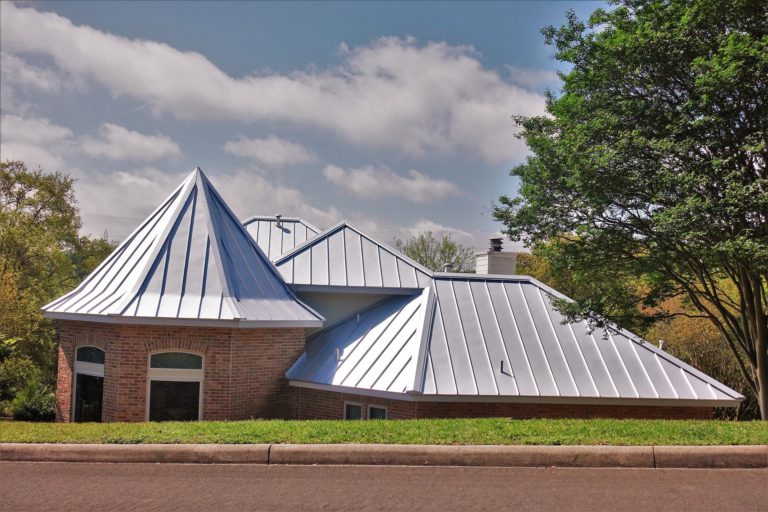 Are you considering metal roofing for your house or business? Is it time to repairan older roof or are you looking for new eco-friendly materials to save you money? Consider metal roofing pros and cons when searching for new roofing options. Metal roofing is becoming increasingly popular throughout the country, replacing more traditional options like asphalt shingles. Low maintenance, visually attractive, and very efficient, metal roofing is the perfect fit for you.
An Eco-Friendly Option
Environmentally friendly homeowners and business owners are finding that metal roofing options are a great low maintenance solution instead of petroleum-based products like asphalt shingles. Metal roofs are sustainable. In fact, when considering the metal roofing pros and cons, homeowners will be happy to find out that metal roofs are comprised of recyclable materials. Not only that, the metal can be recycled. Steel roofing, in particular, maintains his strength and durability after recycling. They are also energy efficient, saving significantly on heating and cooling costs.
Interested in solar panels? Metal roofs make solar panel installation easy. Additionally, homeowners that want to harvest rainwater find that the design of metal roof makes collecting water easy. The lightweight construction is ideal for the eco-conscious homeowner. In fact, metal roofing can be installed over shingles, saving the cost and waste of removing an old roof.
Cost
Metal roofing installation costs can be very high, especially when compared with traditional asphalt shingle roofing. Added insulation and specialty shingles to minimize noise indoors or dents due to extreme weather also adds to the cost. Consider the cost of replacing asphalt shingles several times over the course of the home's lifetime versus the cost of a single metal roof for decades. Depending on your specific situation, the initial high cost may be worth it for a lifetime of secure low maintenance roofing.
A Durable Long-Term Investment
Unlike asphalt shingles that have a lifespan of ten to twenty years, a well-maintained metal roof can last decades, up to seventy years. Rust-proof coatings ensure that rust and corrosion do not affect the metal. Extreme weather like heavy snow and ice do not affect metal roofing, although denting can be a possibility.
A metal roof is a durable, stylish option that will withstand the elements over time, providing security for homeowners and business owners alike.