One of the long standing issues with metal roofing material has always been that it will
eventually (and sometimes rather quickly) fade or scratch under the harsh environmental forces
such as UV light, hail, consistent rain, etc. It's because of these factors that it's important to do
the research when selecting a metal roofing material that's right for you. A material offered by a
company is no good if it cannot withstand the test of time, as the main appeal of a metal roof is
its longevity.
The key factor of a good metal coating boil down to these 6 traits:
Hardness
UV resistance
Heat Resistance
Corrosion Resistance
Applied cost
Flexibility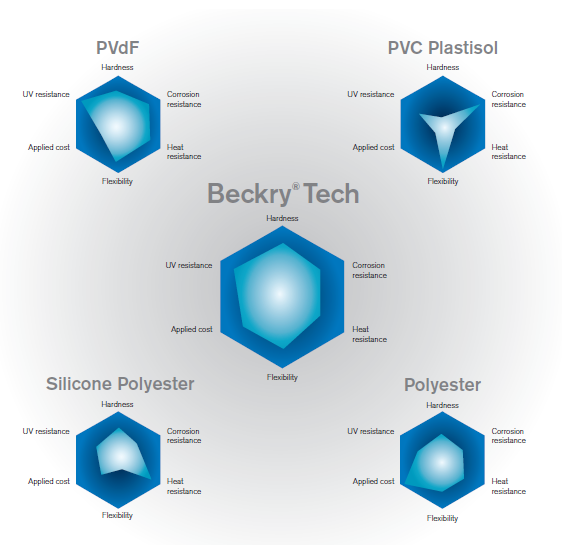 With these factors in mind, London Eco-Metal uses the Beckry Tech polyester based coating,
and is one of the only metal roofing manufacturers that offers a warranty directly from the
supplier of that coating. Longevity of buildings is beneficial both from an economic and
environmental viewpoint. Beckry®Tech, a high-tech polymer based coating, is an exceptionally
good choice for increased lifespan. It doesn't chalk and performs well when it comes to colour,
gloss and erosion and provides excellent UV resistance of polyester based coatings. A highly
durable architectural coating like Beckry®Tech helps the longevity of buildings.
When you're doing your research on your metal roofing investment, be sure to ask your sales
person if they have a warranty directly with their paint manufacturer and then request to see
documentation of that. When it comes to a lifetime investment, it is important to know that your
roof will look the same today as it will 50 years from now.