Sheet Metal Roofing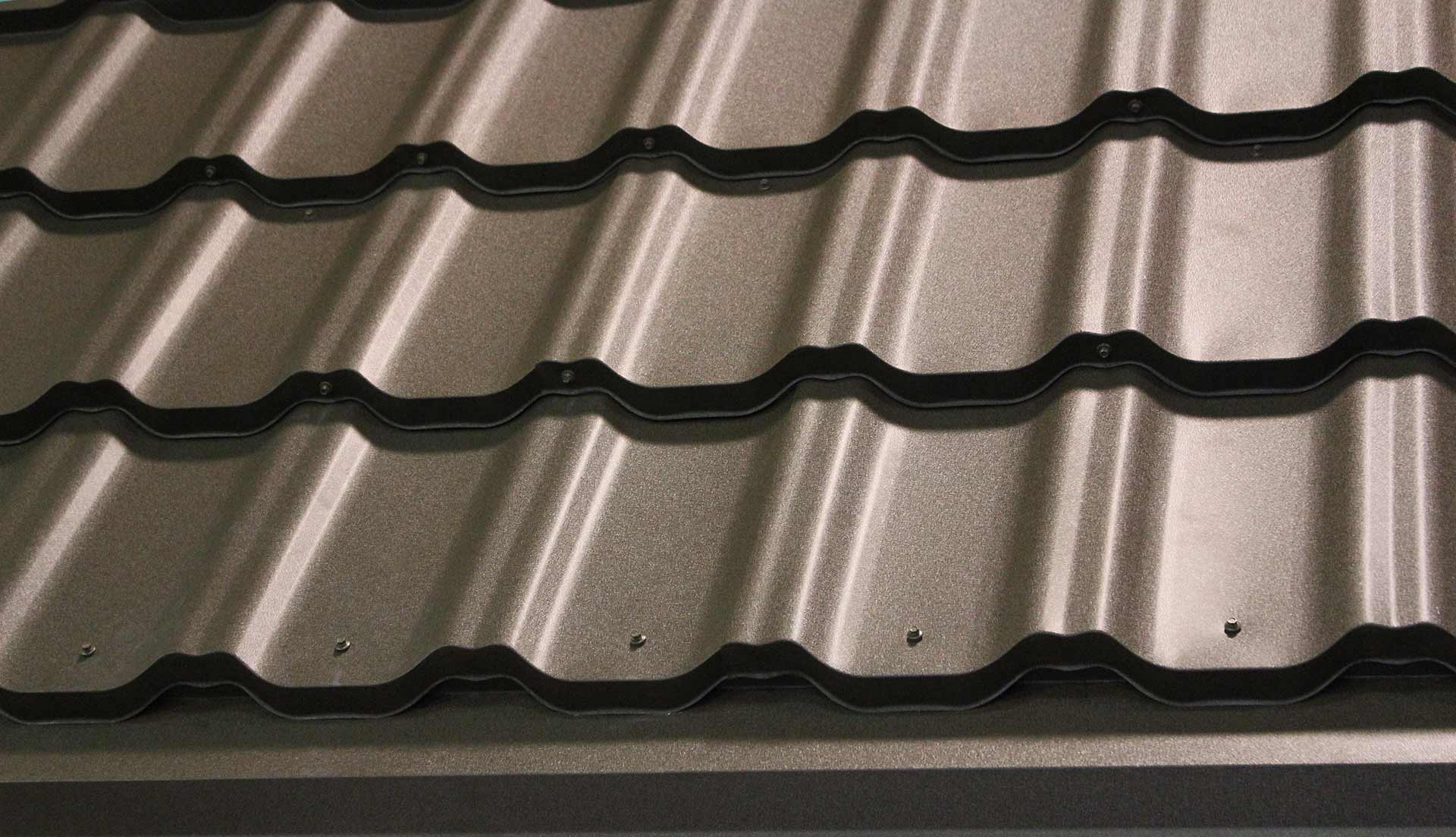 Are you looking for sustainability, strength, and value for your home or business? London Eco-Metal has installed thousands of sustainable metal roofs in the Ontario area. For over a decade, we have offered superior metal roof installation and the best materials to our clients.
Our unique metal roofing design means that you will enjoy decades of protection and security at an affordable price.
Sheet Metal Roofing
At London Eco-Metal, we have a unique double strapping method using horizontal and vertical spruce beams. This design increases overall air ventilation and prevents damaging moisture and ice build-up. In areas susceptible to harsh winds, heavy precipitation, and snow, this design offers additional needed protection. Avoid installing unattractive vents. Don't worry about tiles or asphalt inferiority. We offer quick, affordable sheet metal roof installation.
Our sheet metal roofs use Canadian 26 to 29 gauge steel and aluminum. We choose this material because it offers more strength and durability than lower quality products. The roof has a lightweight feel, making it perfect for most construction projects:
Residential
Commercial
Industrial
Institutional
Storage Facilities
Temperature-Controlled Buildings
Medical Facilities
And more
We keep our overall costs low by completing manufacturing in-house. London Eco-Metal believes in meeting the needs of every client, regardless of budget. Our warranty and seasonal promotions will add extra value, not to mention saving up to 45% in heating and cooling costs!
Superior Quality Every Time
At London Eco-Metal, our seasoned team prides itself on providing you with the best in metal roofing. We provide you with a 55-year warranty! Never worry about replacing your roof again when you choose London Eco-Metal. What are just some of the benefits of our metal roofs?
Fireproof
Wind-Resistant
Available in Gorgeous Colors
Attractive Options for Every Home or Business
Termite-Proof and Critter-Proof
Affordable Installation
Sustainable and Recyclable
Save Thousands in Energy Costs
Superior Insulation
Withstands Hail and Sleet
Excellent for Cold Harsh Winters
Enjoy Comfortable Warmth in Cold Climates
Cool Roofing Technology in Summer Months
Easily Install Solar Panels
Install Over Older Roof for Additional Savings
Save on Operating Costs
Low Maintenance
Last for Half a Century or More!
With so many incredible benefits, it is no wonder thousands of clients have chosen London Eco Metal for their home or business. We offer the best designs and innovative 21st-century technology. Our products are resistant to corrosion and harmful UV-rays. Our unique sheet design means that your roof will outperform any other product in the market! Don't replace an old worn-out roof every fifteen years. Instead, enjoy the sustainability and strength of a metal roof. 
Lightweight Benefits
Our roofing provides a durable, lightweight metal that works well for most construction projects. Additionally, metal is malleable. We can manufacture the perfect product ideal for your roofing needs. In addition to sheet metal roofs, we offer insulated metal panels for walls and other projects. Call our experts today about your specific needs.
Our friendly staff will be happy to answer any of your important questions. We have qualified professionals standing by to help you. Call us today.