How Much Does Metal Roof Cost?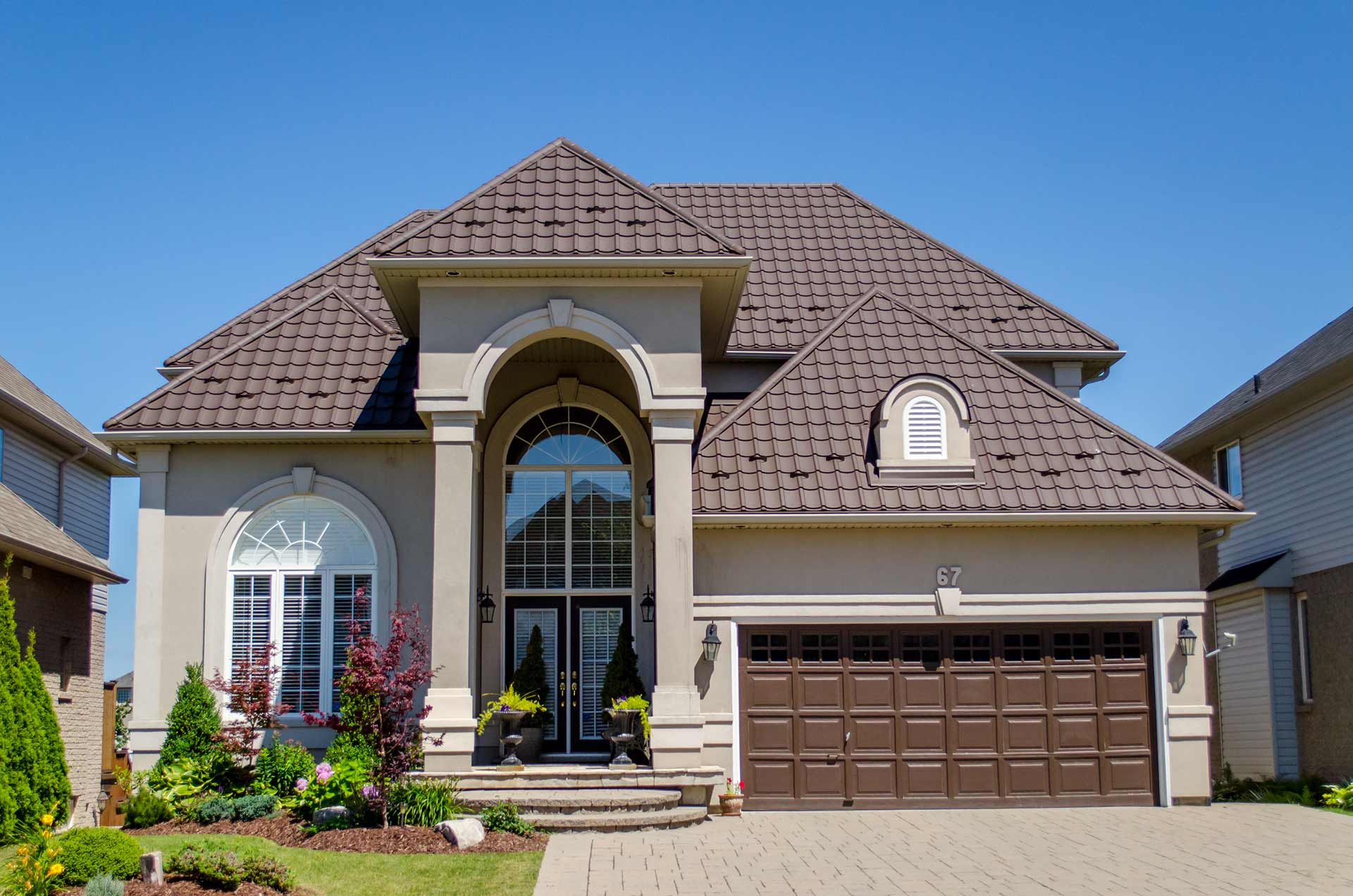 How much does it cost to install a new roof? Installing metal roofing in Ontario costs thousands of dollars. The final estimate depends on a variety of factors like using steel or aluminum, the style of roofing, and whether you choose professional installation or do-it-yourself. Below we have compared some common cost considerations when installing a metal roof.
Metal Roof vs. Traditional Asphalt Shingles
Today residential and commercial construction needs sustainability, energy efficiency, and innovation. Traditional asphalt shingles have a lower cost installation. However, expect to replace your asphalt roof every fifteen years or so, especially if you live in a harsh climate with strong winds and extreme weather. Additionally, asphalt roofing requires regular maintenance and replacement.
On the other hand, most homeowners and business owners don't need to install a new metal roof after the initial installation. Why? Metal roofing in Ontario lasts for forty years or more!
With professional installation, enjoy a durable energy efficient metal roof for decades with minimal maintenance and replacement worries. Additionally, a metal roof withstands harsh winds, wildfires, moisture, and termites.
Average Asphalt Roof Installation Cost (Lasts 10-15 years in a cold climate)= $10,000
Average Asphalt Roof Installation Cost over 50 years = $30,000 (Replaced 3X)
Average Metal Roof Installation Cost (Lasts 40+ years in cold climate) = $13,000
Average Metal Roof Installation Cost over 50 years = $13,000 (No Replacement)
Additionally, save up to 25% in cooling costs with a metal roof for additional savings. Other savings include:
Fewer costs in heating during the winter
Less operating costs because of minimal maintenance
Savings on demolition costs when installing a metal roof over an older roof
Less costs in labor due to quick, professional installation
Fewer costs due to property damage during a fire
The Benefits of Professional Installation
While installing a metal roof yourself may seem a cheap option, in the long run, the life of a metal roof depends entirely on the quality of the initial installation. Unless you have a small roofing job, such as a tool shed, you will want professional, experienced contractors to install the metal roof in most cases. Why? Improper installation leads to damage, serious moisture problems, leaking, and possible structural failure. Additionally, some DIY homeowners suffer severe personal injury due to falls and accidents during installation.
Save yourself the hassle of replacing a poorly installed roof by working with Ontario's best metal roof team. At London Eco-Metal, we provide superior installation and the highest quality materials. We are proud industry leaders. Our roofs are guaranteed to last for decades. 
Steel vs Aluminum
Consider the type of metal for construction when installing metal roofing. Galvanized steel provides many benefits, including protection from fire, strong winds, and moisture. Metal roofing in Ontario ideally benefits residential and commercial building owners by providing benefits in both cold and warm weather. Galvanized steel roofing often has a lower price tag than aluminum.
Lighter aluminum metal can be malleable, making it more suitable for some projects. Additionally, aluminum has more resistance to seawater and corrosion. Because of this, areas prone to hurricanes or along the coastlines might opt for aluminum roofing.
Call the Roofing Experts at London Eco-Metal Today
Other considerations, like coating and insulation, contribute to cost. Ask our roof experts at London Eco-Metal for an estimate. They will provide you with an honest estimate.  Call us today.