Galvanized Roofing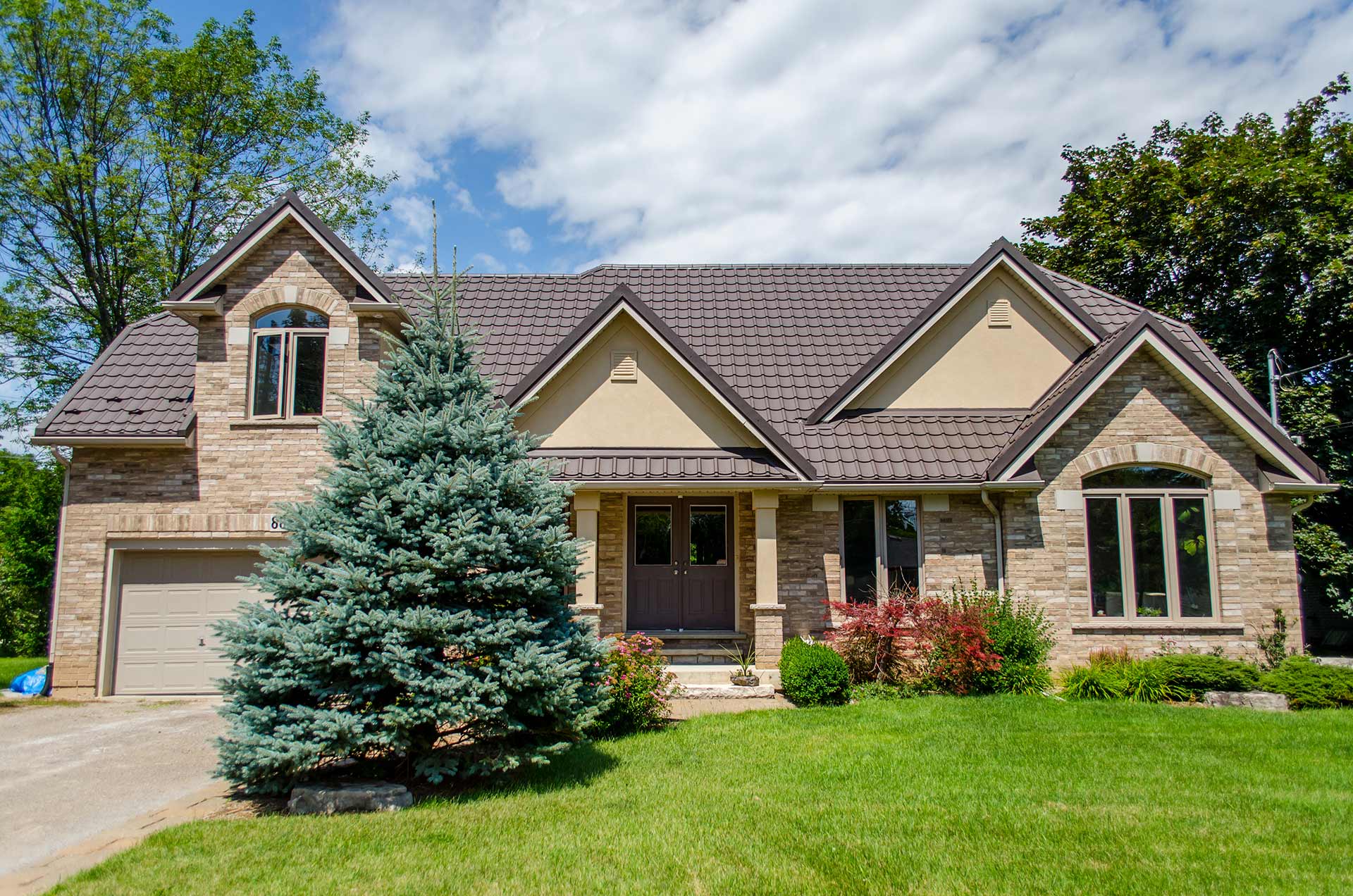 When you are looking for the perfect roofing solution, you won't find anything more durable and long-lasting than galvanized steel.  At London Eco-Metal, we offer superior manufacturing and the most experienced metal roofer team in Toronto. Homeowners and businesses alike choose galvanized steel roofing because of weather resistance, durability, and sustainability.
What is Galvanized Roofing?
Galvanization coats steel or iron with zinc. This process eliminates rust. The iron or steel is hot-dipped in zinc. The coating both increases the strength of the roof and also makes the galvanized roof much more attractive. Coating thickness differs according to the needs of the project.  Your metal roofer experts Will determine if you need a medium or lightly coated roof.
Unlike stainless steel or aluminum, the initial coating will be enough to protect your home or business. The additional coating also makes the roof aesthetically pleasing with beautiful curb appeal. You can use galvanized roofing for many building construction projects:
Residential homes
Agricultural buildings
Storage facilities
Medical facilities
Commercial buildings
Retail buildings
Architectural structures
Institutions
And more!
Energy-Efficient Roofing
 The special zinc coating gives the galvanized steel roofing more than just protection against Russ and the elements. Metal roofs have natural heat resistance. Reduce the overall cost of cooling and heating of your home during harsh weather. This unique cool roof technology will save you exorbitant costs in artificially cooling your business or home. Additionally, insulation will keep the building temperature-controlled according to your needs.
Durability and Long-Lasting
How long will your metal roof last?  Believe it or not, your new metal roof will last over 50 years. Unlike traditional asphalt, your long-lasting galvanized roofing is low maintenance and durable.  With professional installation and regular cleaning, enjoy decades of protection and security.
Your metal roof will protect your home or business from wildfires, hail, harsh winds, corrosion, termites, moisture damage, and more.  Did you know that the metal roof typically has Class A fire resistance? Protect your home from wildfires and fires caused by lightning strikes. Galvanize roofs are beautiful and functional. This long term investment will save you thousands over the course of the roof's lifetime.
Additional Benefits for You!
Besides being moisture and wind resistance, a galvanized roof is made of 100% recyclable materials, is environmentally friendly, and may have additional tax and insurance savings. Many homeowners enjoy lower insurance rates with metal roofing. They're also may be tax credits available for new metal roof construction.
 Call the Metal Roofing Experts at London Eco-Metal
At London Eco-Metal, we pride ourselves on superior manufacturing and construction of galvanized roofing. Our seasoned teams of technicians will install your roof professionally and efficiently. Set up your initial consultation today.
Our friendly staff will be happy to answer any of your important questions. We promise to provide the ideal roofing solution to every homeowner or business, no matter the budget. Large project or small, we will find the perfect root for you.
Contact us today
.