Corrugated Metal Panels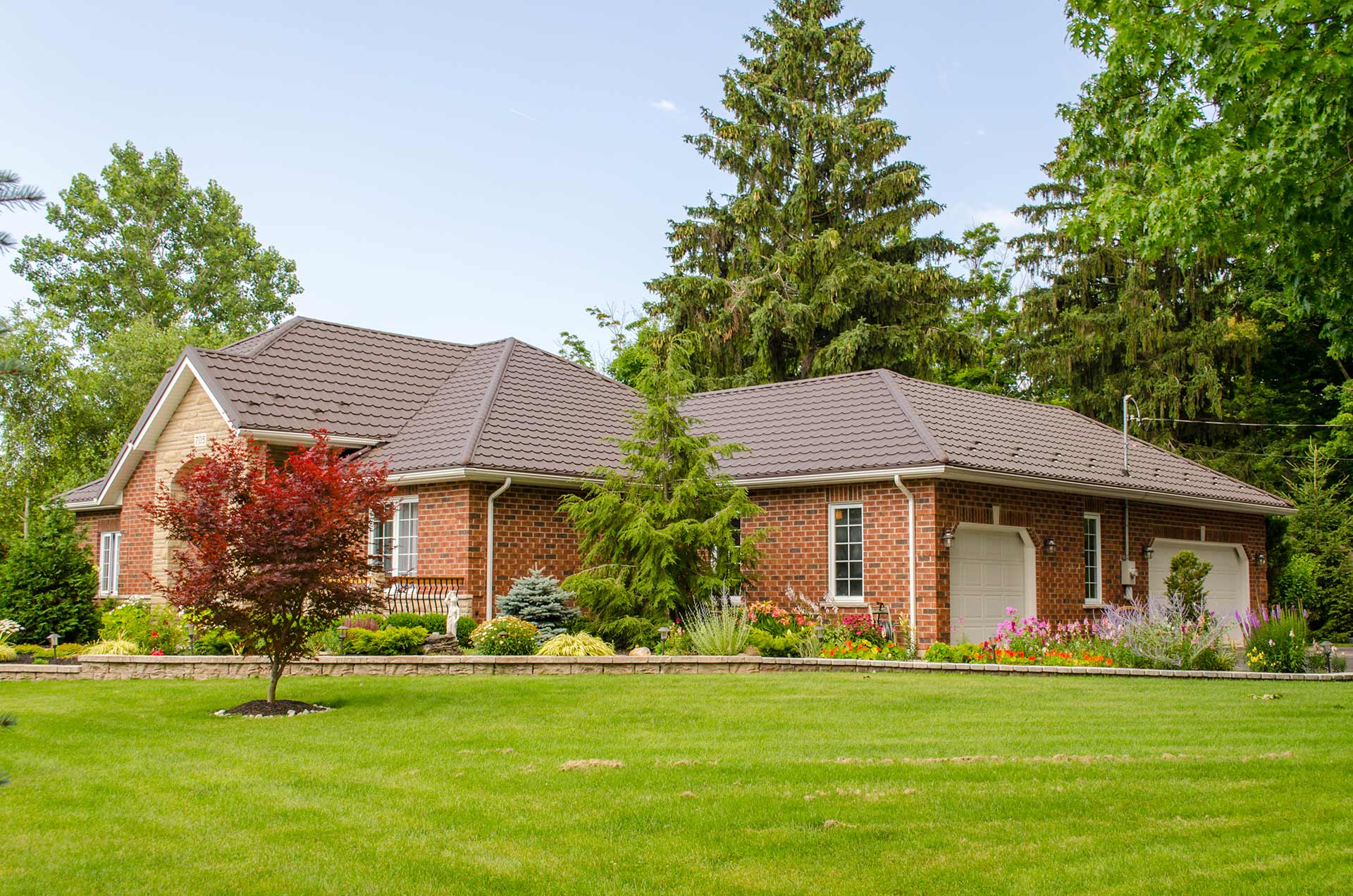 Metal roofing provides superior energy efficiency, durability, and versatility than traditional asphalt roofing. Save up to 25% in cooling costs with metal panels. Corrugated metal panels offer the perfect solution for a broad range of buildings:
Residential homes
Commercial buildings
Architectural buildings
Agricultural Facilities
Industrial structures
Storage Facilities
And more
Corrugated Metal Panels come in both galvalume steel and aluminum. The panels can be used for flooring, roofing, and siding. Because of their versatility, the metal can be adapted to a wide variety of projects and facilities. This sturdy, lightweight material uses the latest roofing innovation to provide a long-lasting, robust metal option. They come in a wide variety of gauge sizes.
Standard Sizes for Corrugated Metal Panels
Corrugated Metal Panels come in a wide variety of sheet sizes. The size and gauge you needed depend on your project:
1 ¼ inch x ¼ inch – Lighter gauge for industrial and decorative application
2 ½ inch x ½ inch – Most commonly used
2 2/3 inch x 7/8 inch – Gives a familiar S-Style look and allows for larger span with characteristic deep groove
2 2/3 inch x ¾ inch – Deeper groove and additional strength and allows for more water runoff
4.2 inch – This high profile wavy style can be installed in almost any siding, roof, or decorative application. This panel has superior strength.
Gauge determines the overall strength of the panel. Deep grooves allow for better water runoff. Stock sizes for galvanized corrugated roof panels include 18-Gauge, 20 Gauge, 22 Gauge, and 24 Gauge. Each has specific uses depending on the needs of the building owner. Speak with your contractor about which gauge and size work best for your needs and budget.

Besides these options, homeowners and business owners might want to consider other popular metal roofing options like standing seam panels and roof-tile sheets. Metal roofing options include a wide range of benefits, no matter the style or type.
Galvalume Steel Finish
Steel provides a wide variety of impressive benefits for the homeowner. Whether corrugated roofs, wall panels, or metal tile panels, enjoy decades of low maintenance, durability, and protection. Don't worry about fire, high winds, hail, or moisture accumulation. Don't worry about termites, pests, and mold ever again. Today's innovative technology means that rust and fire will not damage your building.
Galvanized Steel
Corrugated roof panels come in galvanized steel. Steel remains the most popular choice in construction. Why? Both attractive and durable, a galvanized steel roof withstands harsh weather, moisture, rust, and fire at an affordable cost. Ask for additional protection like coating or insulation to maximize energy efficiency and durability of your structure.
The T-18 Rib Panel Metal Roof
Want quality and affordable metal roofing? London ECO-Metal offers a wide range of options, from gorgeous metal tile panels and metal siding to BINGO and the T-18 ribbed panel. The T-18 can be installed for both commercial and residential buildings. Your contractor can install the panels over an older roof. This maintenance-free light option will last for decades without costly repair and replacement.
Call the Roofing Experts at London ECO-Metal
At London ECO-Metal, we pride ourselves on superior products and services. We are the industry leaders in Ontario, serving customers with the most innovative and durable products. Call our friendly team today.